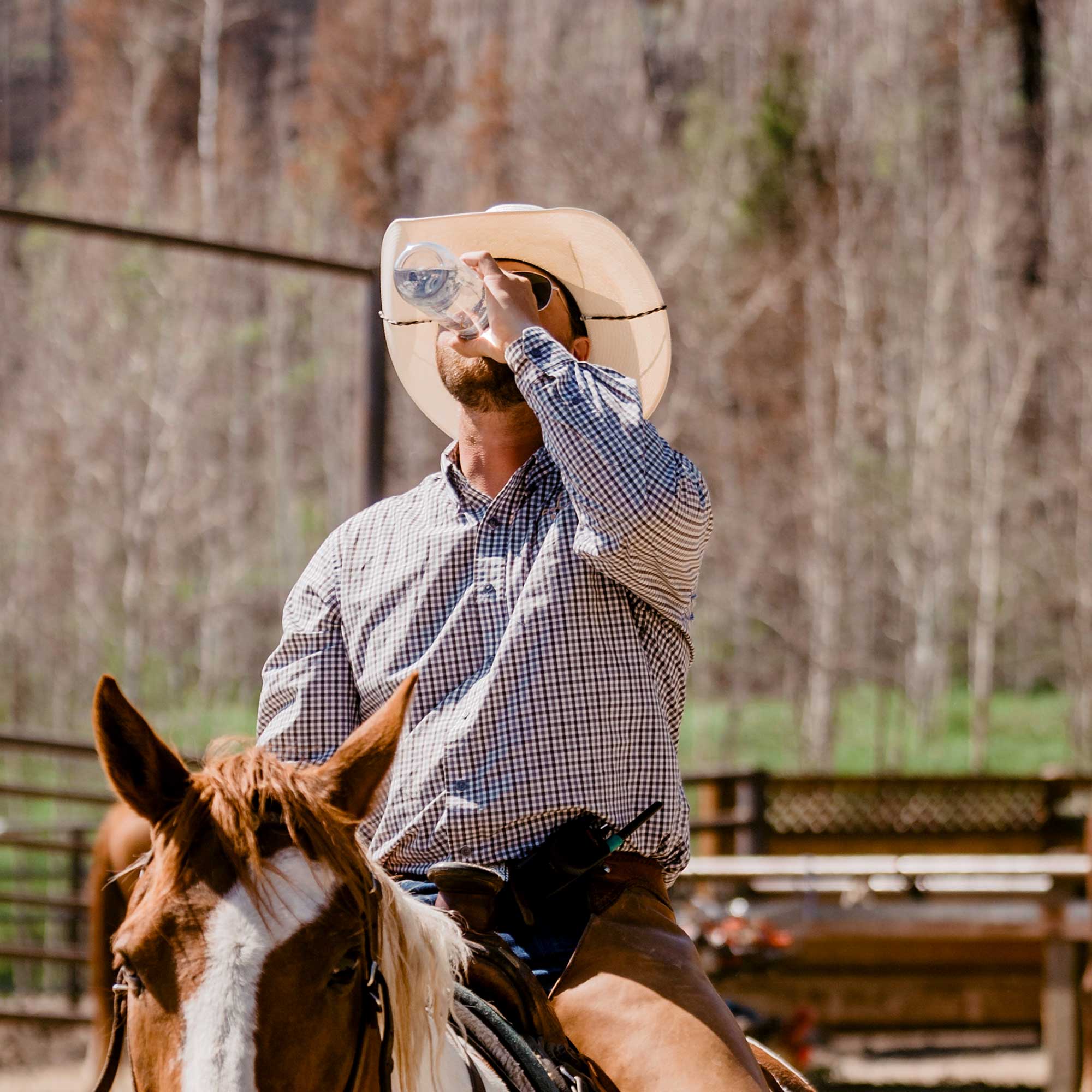 Prior to Arrival
Hydrate, hydrate, hydrate. Drinking plenty of water before you arrive is key to preventing altitude sickness. For more information, read the next section on Altitude & Weather.
Colorado law requires that anyone born on or after January 1, 1949, complete an approved hunter education course before applying for or buying a Colorado hunting license. It is important to have this completed in advance to your arrival to purchase your license and the card must be present with the hunter at all times unless you have it certified at a Colorado Parks & Wildlife office.
Please contact us if you have any questions about obtaining a Colorado hunting license or the hunter education safety education.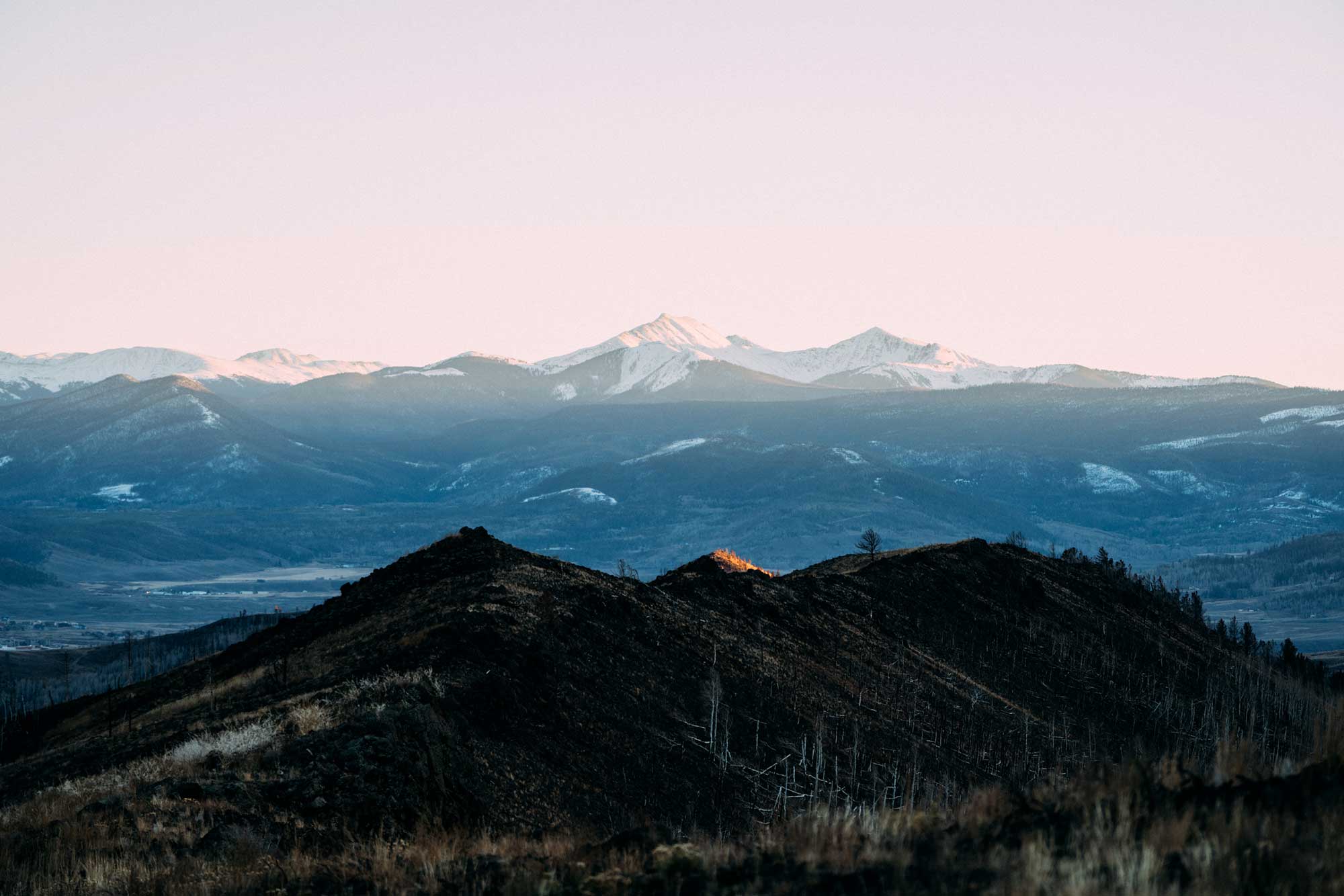 The Altitude: 8,300 ft.
Drinking plenty of water is the way to help your body adjust to our higher altitude. The low humidity in Colorado keeps the air dry like the desert, so you need about twice as much water here as you would drink at home. The C Lazy U supplies all guests with refillable water bottles to make sure you stay hydrated, but you can help yourself even more by hydrating properly prior to coming to the state.
The effects of exercise are more intense here as well. As an example: if you normally run 10 miles a day at home, 6 miles will be the equivalent while you're here.
There is also approximately 25 percent less protection from the sun at this altitude so sunscreen and sunglasses are a must, whether you use ours or bring your own.
The Weather: Highly Variable
The fall at the C Lazy U is known for its vast climate changes:
Sept: 15-30 degrees Fahrenheit at first light and sundown, 60-80 degrees during the day
Oct: 0 – 30 degrees Fahrenheit at first light and sundown, 40-60 degrees during the day. Late Oct usually brings some snow.
Nov: -10 – 20 degrees Fahrenheit at first light and at sundown, 30-50 degrees during the day. Expect snow.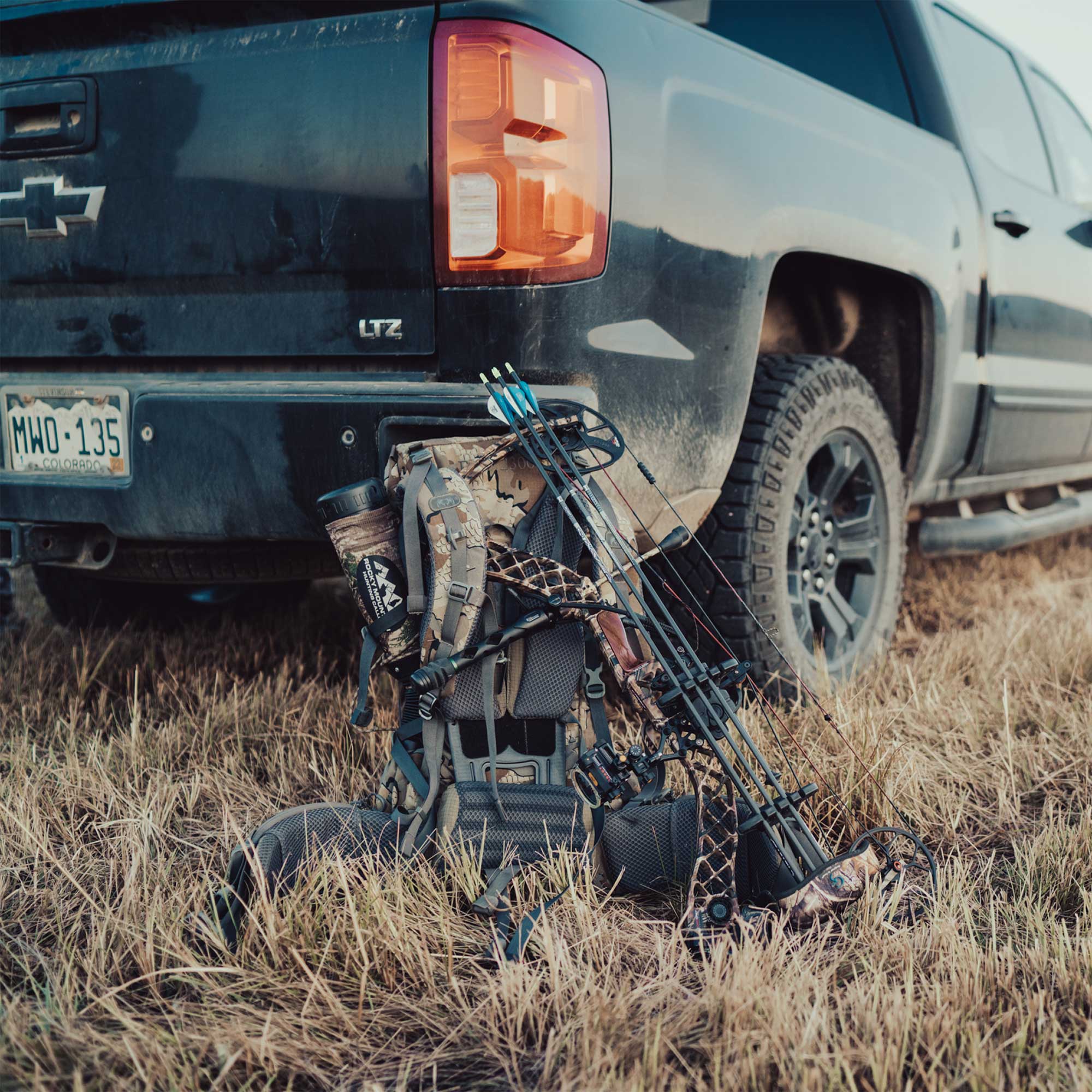 Suggested Packing List
For the variable weather, we recommend bringing layers with a day pack.
Waterproof boots. We do have boot dryers available if needed.
Several pairs of warm socks.
Rain gear
Binoculars
Flashlight or head lamp
Ammunition/Arrows
Rifle/Bow/Muzzle Loader
Tags/Licenses/Hunter Education Card
If you are driving, bring a couple large coolers for transporting the processed game.
During muzzle loader & rifle seasons, you will be required to wear a hat and orange vest or coat.
If you forget to pack something, you can always head over to the Ranch Store to pick up anything you may have missed. We have everything from the perfect boots for horseback riding to toothpaste and can order supplies from town.
What the
C Lazy U

Ranch Provides for You
Snacks & bottled water during the hunt
Hand warmers
Sunscreen
Bug spray
Helmets
Small selection of riding boots
Reusable water bottles
Orvis fly fishing equipment
What the Guides Carry With Them
Game calls
Shooting sticks
Range finder
Day pack with extra water & basic first aid
Cell phone or radio for emergencies
Flashlight
Toilet paper
Tools to dress the animal once harvested
A Typical Day Hunting
Find out what a typical day is like when booking your exclusive hunting vacation in Colorado at C Lazy U Ranch. Hunters start early, but the rest of the days are left up to you. Enjoy daily gourmet meals, cozy accommodations, excellent hunting guides and five-spur service.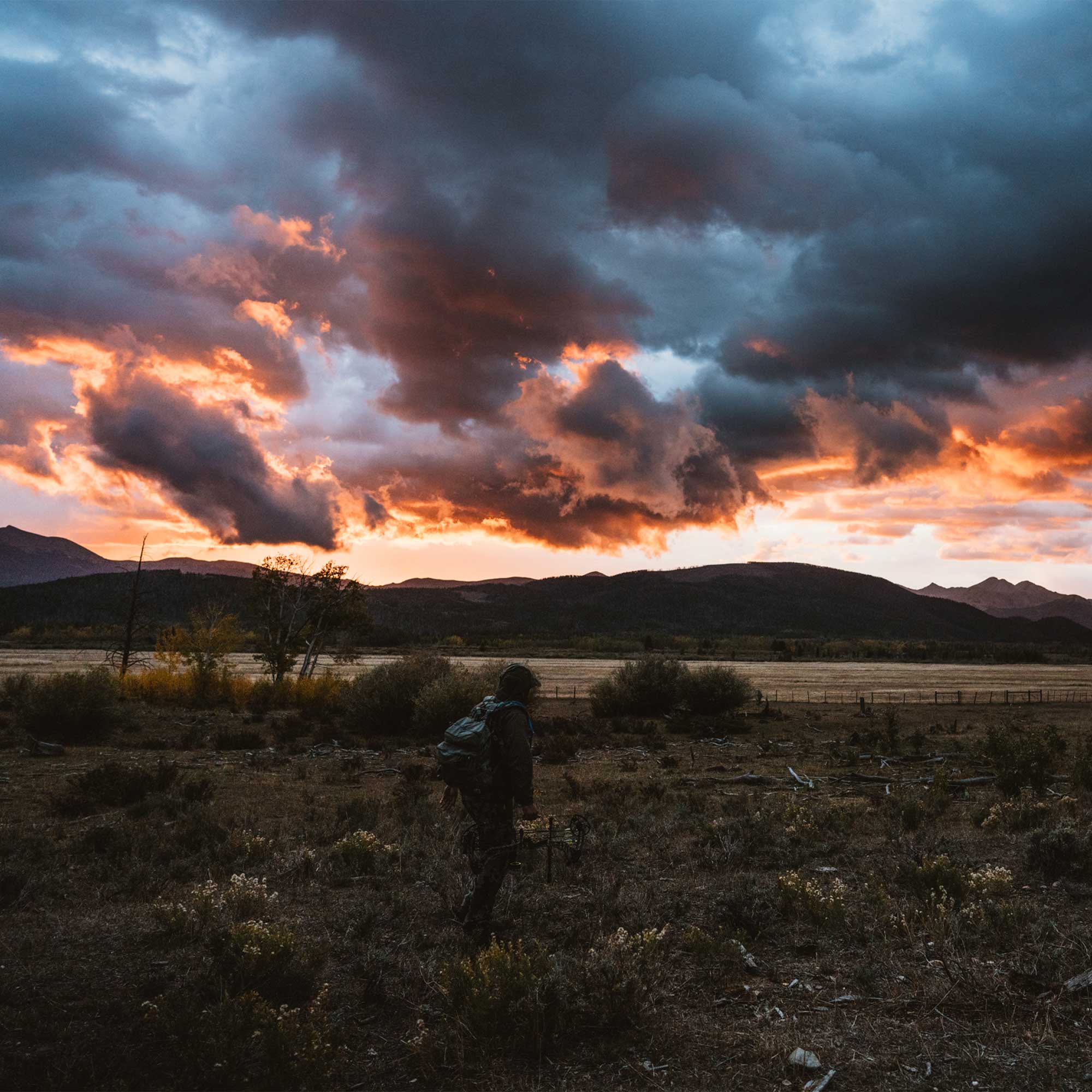 Morning
Our day starts with breakfast in the main lodge at 5 a.m. Our great kitchen staff rustles up a homemade breakfast before you hit the hills for our private land hunts. Your hunting guides will meet you during breakfast to go through the morning plan and make sure you are equipped with all the supplies needed for the hunt.
Just before first light, you'll head out in one of our ranch vehicles (a Tahoe, truck, or Jeep) to the hunting destination. We do have blinds throughout the ranch, but we do most of our hunting by spot and stalk. Depending on how active the animals are that morning, we will bring you back in around 10:30 am.
While you're out on the hunt, your family members can take part in the many ranch activities and amenities, including the Lazy You Spa. Because we have plenty to do, it's one of the reasons C Lazy U Ranch is one of the best hunting locations where you can bring your spouse.
Once you are back on ranch, you are free to spend your time how you want, such as horseback riding or relaxing by the pool. Or, if you are looking to catch up on some sleep, take advantage of our great luxury ranch accommodations.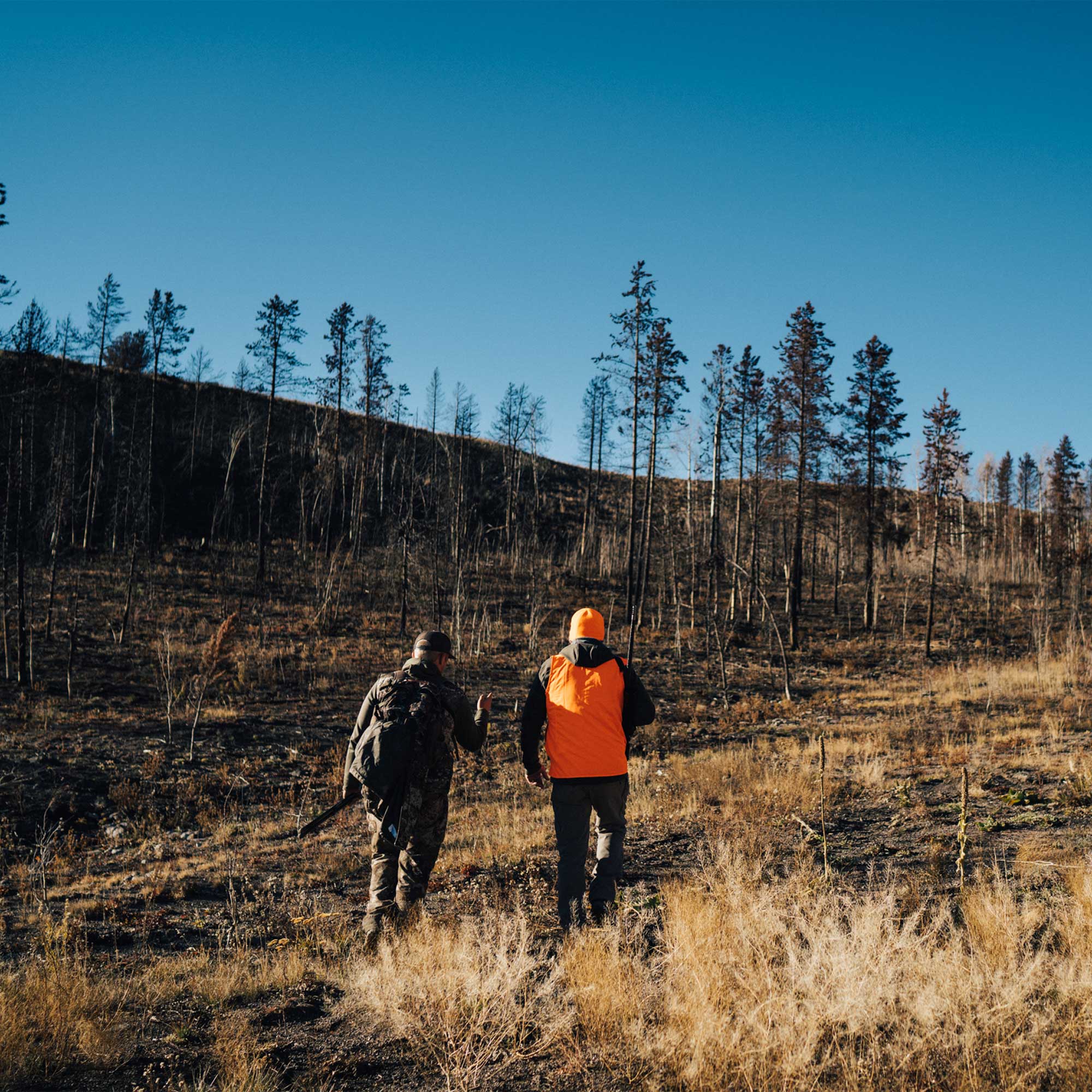 Afternoon
From noon until 1 p.m., lunch is served either at the Patio House by the pool or up in the Main Lodge where you can expect an expansive buffet or plated meal option.
Around 4 p.m., the guides will round up the hunters to head back on the hunt. The afternoon is usually when we see rain or snow so prepare for some weather, but days are generally sunny during hunting season. You will be on the hunt until dark; afterwards, the guides will get everyone back to the ranch for dinner.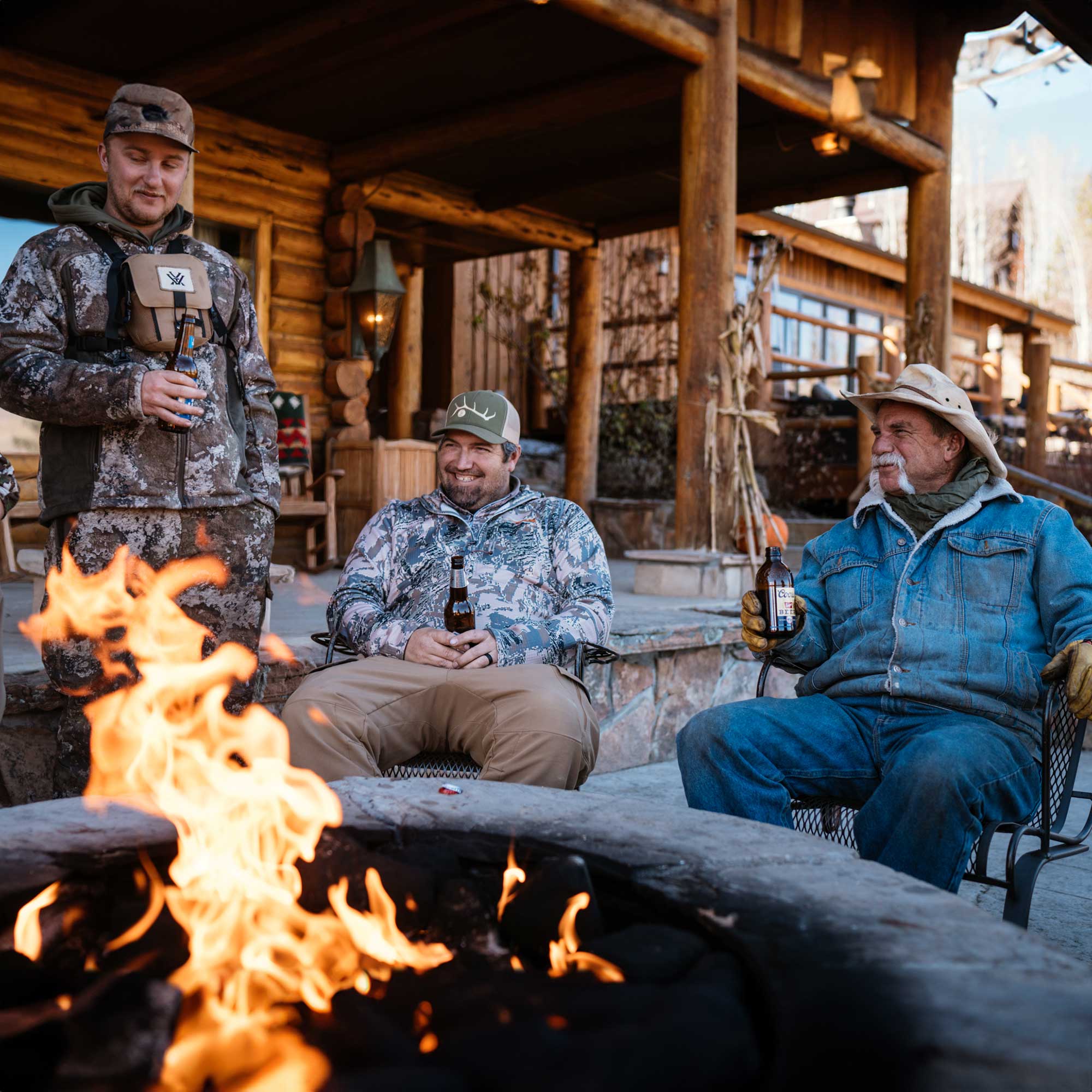 Evening
Once you get cleaned up from hunting, the guides will meet you in the Main Lodge for a drink and to swap hunting stories from the day. A family-style or plated dinner will be served in the Main Lodge dining room, depending on the meal and time everyone gets back from hunting. We often gather in front of the TV for some football after the meal.
The main ranch facilities are still very much active during the hunting season. Fall is a popular time for group events, business retreat and weddings, so you will see other guests partaking in these activities during your stay. Many meal times will be shared between the different groups on ranch, making for diverse groups and plenty of camaraderie!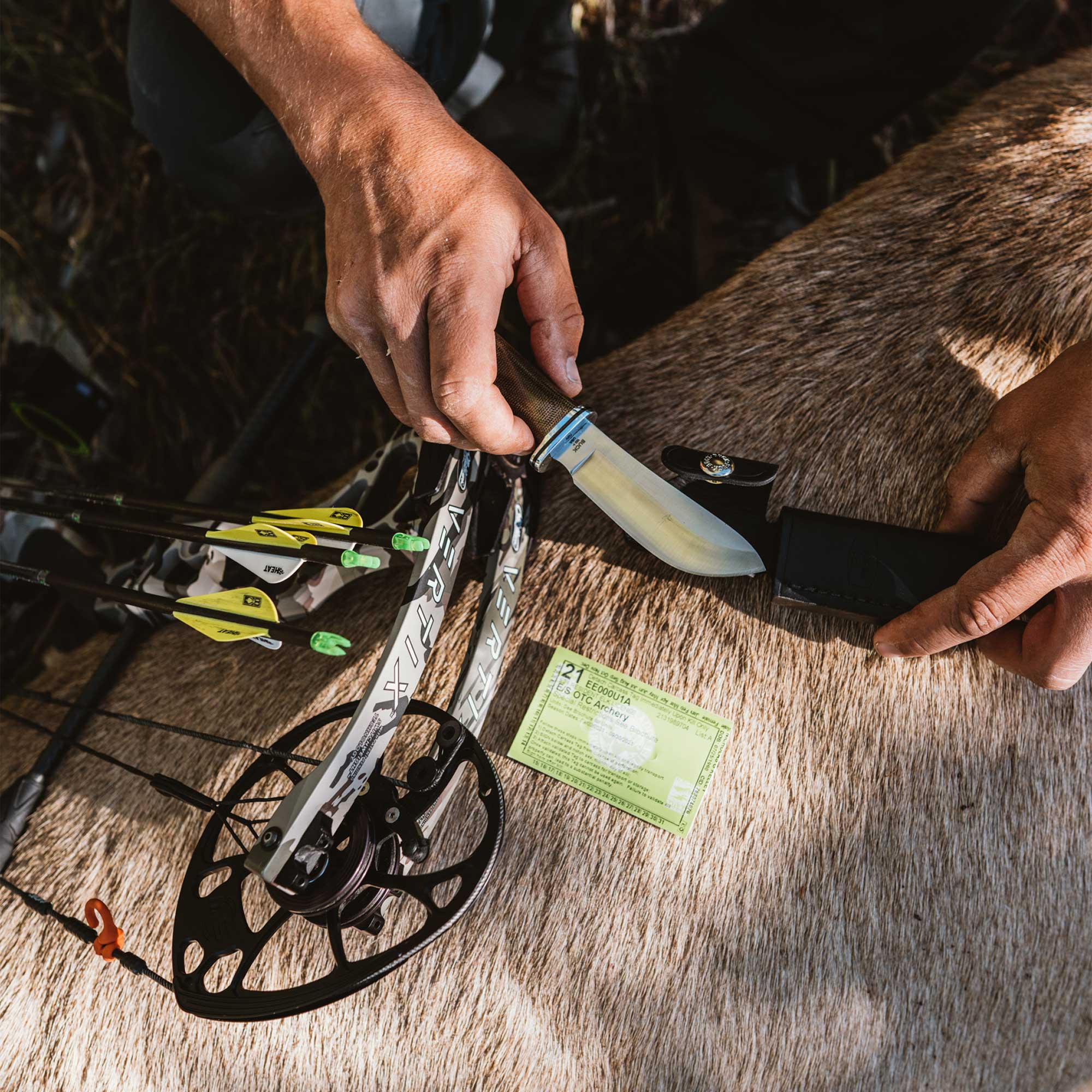 After the Shot
Once a hunter fires a shot, the guides will make sure everything is safe before approaching the animal or the area where animal was. If wounded, we will do our best to track the animal without sacrificing the hunts of our other guests. If the search ends without success, the wounded animal is considered your kill which is noted in the hunting agreement. At this time, we can discuss options to shoot another animal, which is handled on a case-by-case basis.
If the hunter has a successful kill, the guides will field dress the animal before we retrieve and stage the kill back on ranch. Head back to the ranch, where we have a great meat processor and taxidermist on call.